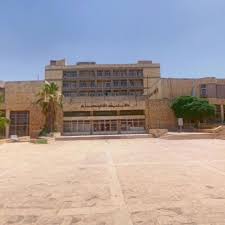 Established since 1967
Our view : The continuous development to guarantee the academic quality and distinction in teaching to supply the students with the essential creative scientific skills to keep up – to – date with the scientific development and business market , and to promote the scientific research so that the faculty of Economics would be one of the leading faculties in Syria and in the Arab countries.
Our message:
in the field of education: offering a distinguished qualification to the students in different fields: Business administration, banking and financial sciences, accounting, marketing, statistics, Management information systems,Insurance ,Economic and International Economics Relationships
In the field of scientific research: developing the scientific research and supporting the relations with international and local businesses.
In the field of community service: offering advisory services and studies, research and training programs, and enhancing the cooperation with the businesses.
Our targets:
preparing the students and qualifying them with the scientific development to comply with the requirements of the labor market.

Offering scientific research and studies to achieve social and economic development.
Using various teaching methods to promote know ledge and creative skills for students.
improving the scientific personality of the student.
Offering training and specialization courses to satisfy the needs of the society with essential skills.
Creating new specializations to satisfy the requirements of business market.
Strengthening the scientific and cultural links with foreign and Arab scientific universities and institutions.
Developing and updating training and scientific programs to meet the requirements of business market.
Developing the scientific programs for the open education system, and producing new specializations to satisfy the student's needs.